Well shit, we did it again! Here's the cover for this years SYSOAB.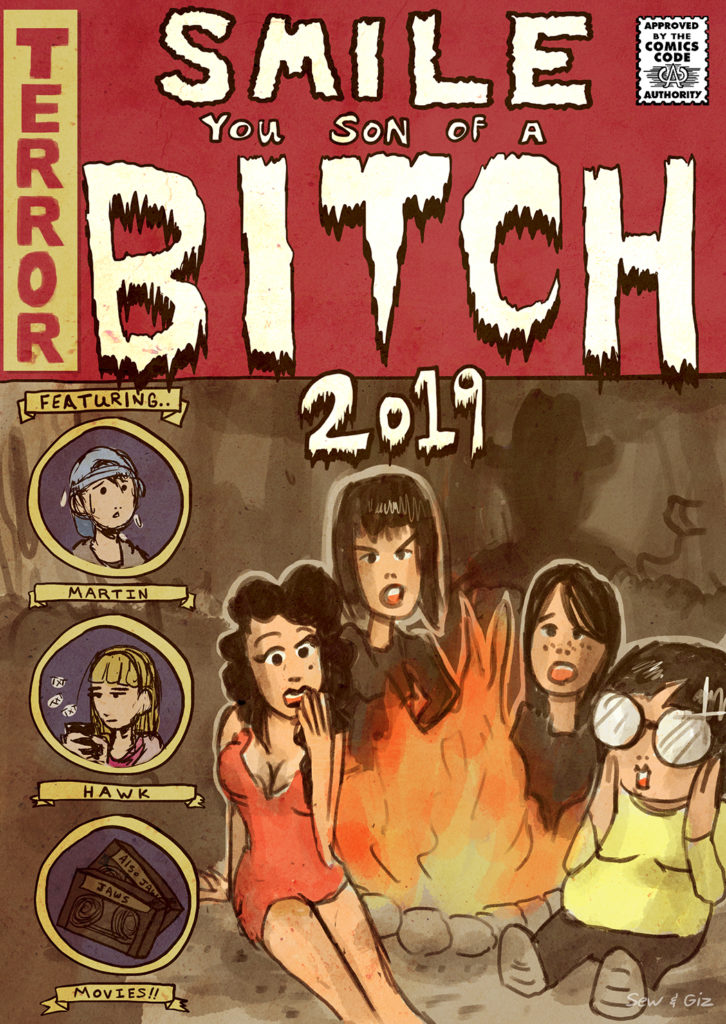 Like last year and the year before it, a new comic page every day just one minute after midnight, Sew-Central time.
As an art note, I live in this notion of "fix it in post" even when not explicitly. I always seem to assume that I'm going to have more time to finish A Thing later when a deadline isn't present. But I don't, and every picture or painting seems to have an invisible deadline where I lose interest in refining it again to make it what I think 'it should look like'. This is where I either call the picture finished, or save it with a '_WIP' thrown on the end and share it, effectively making it a finished piece.
This is bad, or it feels bad.
I've taken steps and identified the problem. Smile this year is 'rough sketch -> rough ink'. I'm not sure why I always feel the need to turn my decent looking sketching into terrible inked layers that I then re-ink several times and loose all of my… well, my Me. I think it shows when compared to last years comics, and fun fact, each page took less time to make than last year.